There are certain things that come to be cultural norms for different generations, and that other generations are completely baffled by. This is definitely true when it comes to fashion trends older Millennials don't get, but that younger Millennials loved.
It makes sense, really, considering that, according to the Pew Research Center, "the oldest 'Millennial' was born in 1981." "This analysis assumes that the youngest Millennial was born in 1997," the report added. In that case, it would appear that there are 16 years between the youngest and oldest Millennials of the bunch. Not only that, but older Millennials grew up in the '80s, middling Millennials were brought up in the '90s, and younger ones were kids in the late '90s and early '00s.
There were so many changes in pop culture between the early '80s and the early '00s — particularly in the realms of fashion and technology. Thus, older and younger Millennials may view each others' upbringings as completely alien to their own, despite being part of the same generation.
Although we have our similarities — like our shared love of the Spice Girls — there are some trends that younger Millennials loved back in the day, and that older Millennials don't often seem to get their heads around. So here are some fashion looks that confused the older among us.
1. Skirts & Dresses Over Pants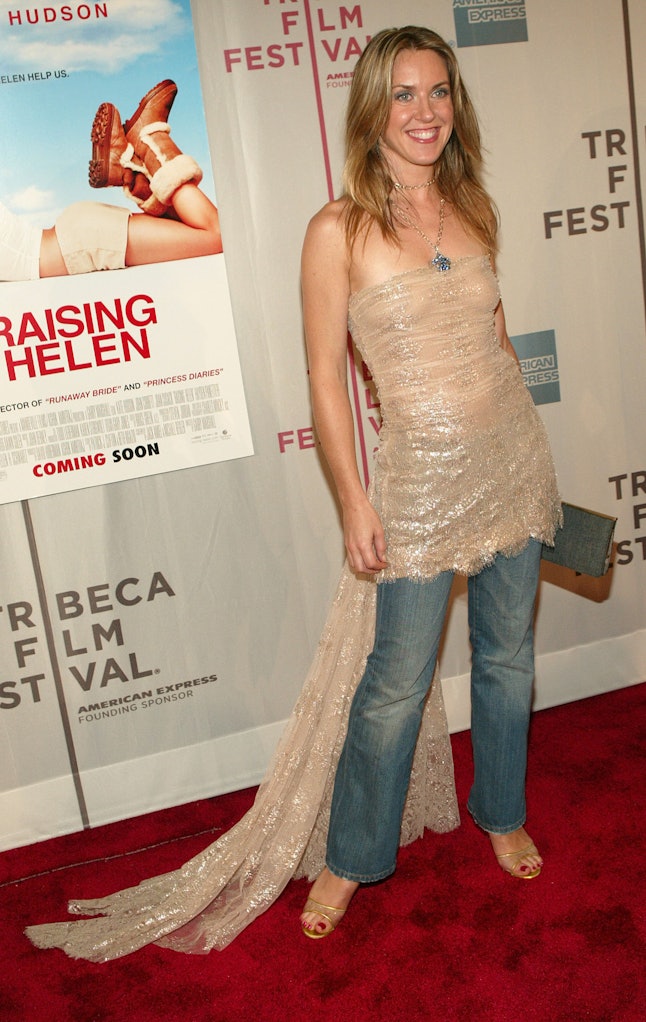 The skirts and dresses worn over pants trend was probably totally weird to older Millennials. Why couldn't younger GenY-ers just make their minds up and wear "normal" clothes like the rest of us?
2. Popcorn Shirts
WTH is a popcorn shirt and why did it exist, let alone become fashionable? It looked like something you cobbled together in home economics, thus causing you to flunk the class.
3. Lace-Up Pants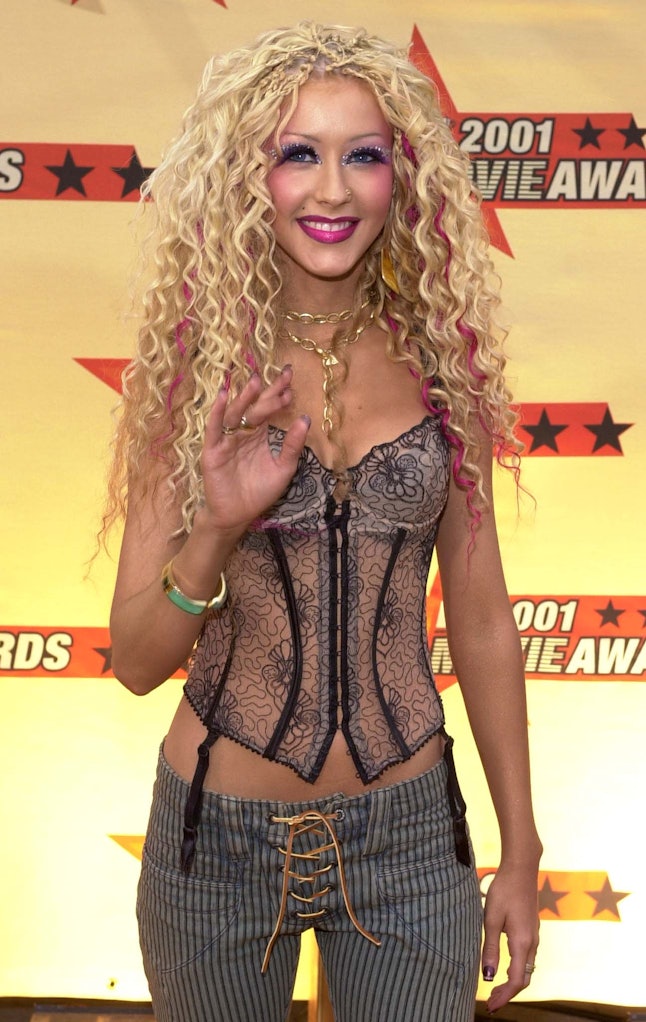 Sure, we were all on board with the whole underwear as outerwear trend that got resurrected when Moulin Rouge! hit movie theaters in 2001, but lace-up pants on tweens? Not cool. Older Millennials may have been in their late teens or 20s in the early '00s, so "sexy" lace-up clothes should have been their territory. Instead, they were rendered totally untouchable by all the lace-up pant-wearing, 11-year-old Christina Aguilera wannabes of the world.
4. Sassy Slogan Shirts & Pants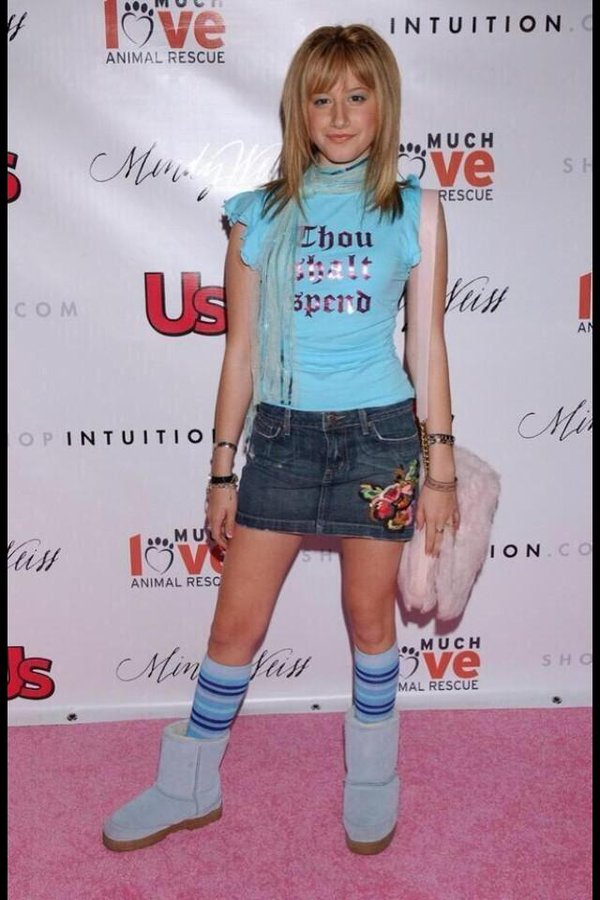 Shirts emblazoned with some kind of random phrase or provocative noun, such as "Babe" or "Flirt," became super popular with younger Millennials in the early '00s. Along with the rise of these arguably inappropriate shirts came the rise of pants featuring butt slogans, which were even more uncomfortable than their top-half counterparts.
5. Velour Tracksuits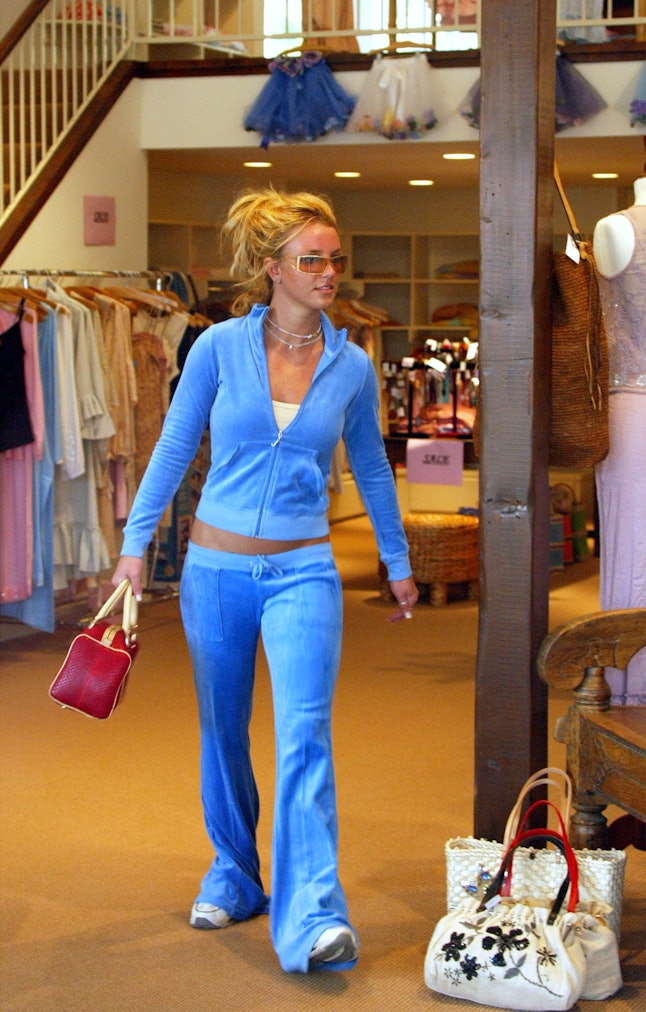 It's not that older Millennials don't get athleisure, because duh, Clueless practically invented the trend; it's more that velour tracksuits took the athleisure trend and got Barbie to throw up on it. Younger Millennials wore their matchy-matchy velour tracksuits to the mall, likely paired with their fuzzy boots, all the while trying desperately to be like Paris Hilton and Nicole Richie on The Simple Life .
6. Butterfly Clips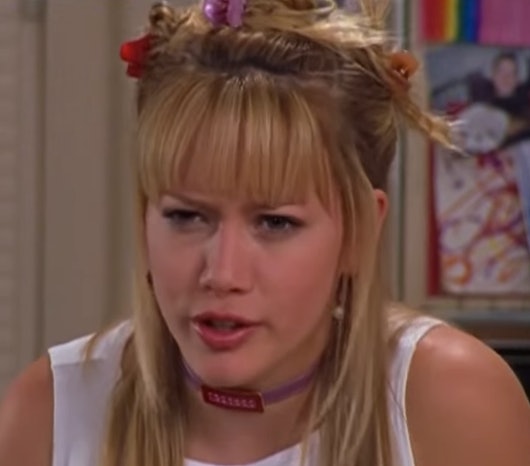 This trend was way too immature for older Millennials who were likely in their angsty phase when butterfly clips hit it big.